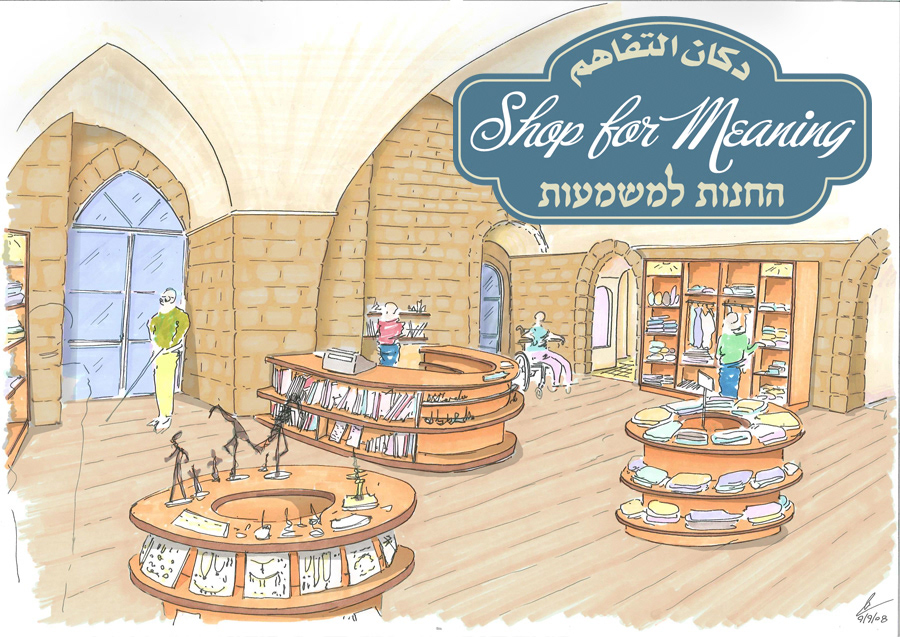 Logo and branding. Pro Bono work for:
The

Shop for Meaning

is a center for professional apprenticeship in the fields of sales and trade for young adults with special needs. The shop, located in the heart of the old city of Akko. The shop stocks products whose design, marketing and sales are based upon Fair Trade and environment-friendly standards, as well as, exclusive products made by people with special needs. They also have a collection of recycled items which highlight and raise awareness of caring for our environment.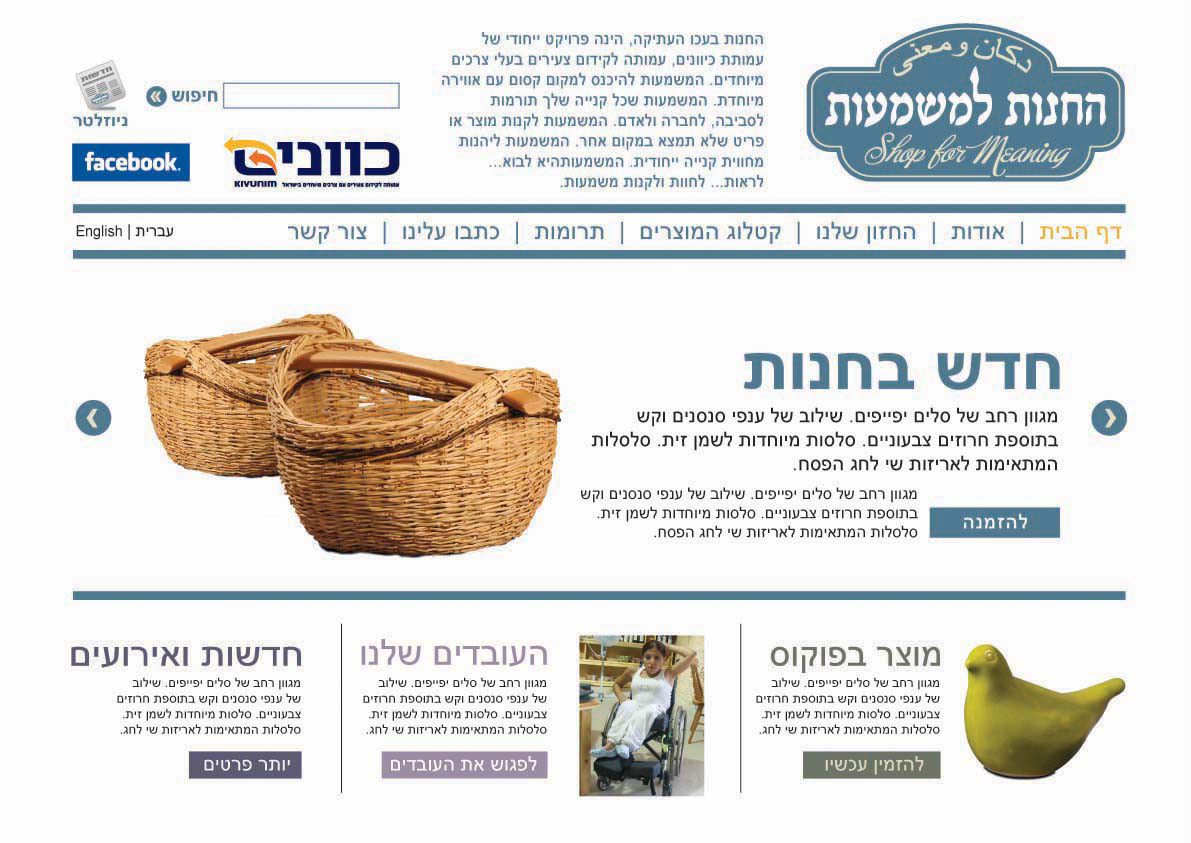 Design for the internet shop.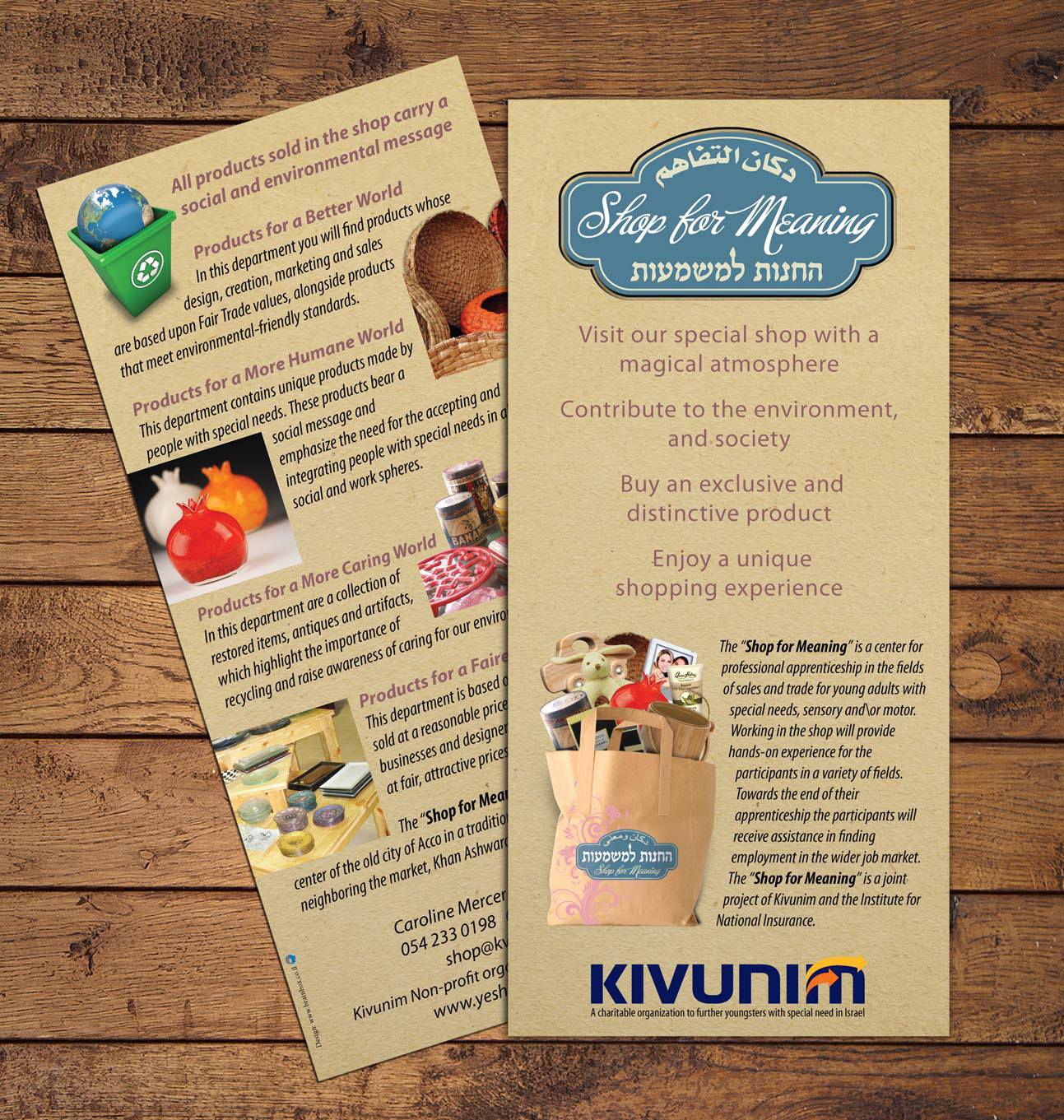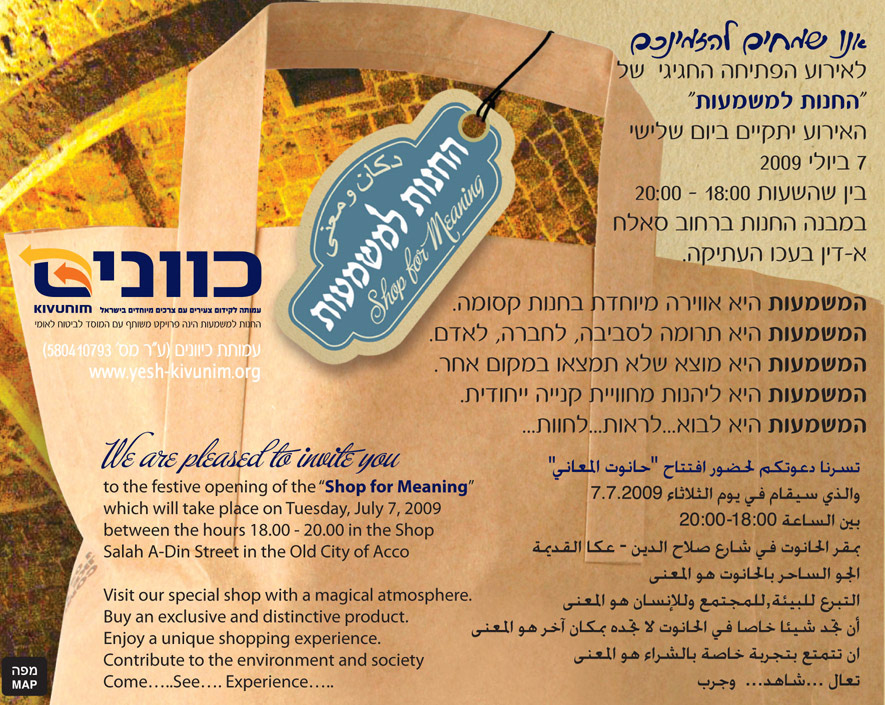 Invite (html e-mail) to the opening of the shop